Speaker: Jordan Lawrence

Are you someone whose day job isn't design, but constantly works with designers? Have you ever wondered "what goes into making great UX, and why in the world is testing so important?!" Well, have I got good news for you!

Jordan Lawrence here. I have a fantastic new talk about why words are important and why we should strive to delight our user. You'll learn the 6 gems needed for creating great UX. Everything from designing for your data, to things you can practice at home. Once you learn, you'll be critiquing every app you use and web page you visit in no time! You will start saying things like, "that app is awful. Let me tell you why..." OR "wow, the organization of this screen rivals that of a toddler's sticker book."



Jordan has focused heavily in the last 4 years on RevCycle, along with countless other contributions such as: icon design strategy, referrals management, eligibility, bill estimation, provider search, and DevCon asset design.
The UX Infinity Gems 6 Ways to Create Great UX Video Statistics
The UX Infinity Gems 6 Ways to Create Great UX Reviews
Сергей Друзь
02 December 2019
Hani Hassan
01 December 2019
Very good way of explaining in just 6 ways, I am grateful to you for sharing this. One thing to add, I think you also a designer like me, sometime reads but not understand like 100 vs 1: 18:52 added information/context adds clarity, if you add also on recap 32:32, it will be memorable and delightful as well :)
Z Dax
29 November 2019
this video sucked, even at 1.25x it was boring. It could have been 10 minute video
Payoneer
10 December 2019
Exclusive Promo! Payoneer is an online payment platform that lets you transfer money from any corner of the world! Sign Up an Earn $25 for free by joining Payoneer click here!
Yamiteru XYZ
25 November 2019
And where's the UI? The "finished" example is somewhat usable but painful to look at.
Lyri Metacurl
24 November 2019
5:46 there's a ' instead of a ' Because, these days, right single quotes are often automatically applied instead of apostrophes (which don't lean in any direction).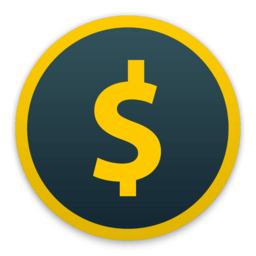 Honeyminer
10 December 2019
Start mining cryptocurrency right now, for free. Honeyminer makes mining and earning money simple for anyone with a computer. Start Earning Now!
Paul Martin
23 November 2019
This is Cerner, a company that has produced the absolute WORST electronic medical records software (Millennium) with a user interface designed by a teenager in Windows 95. It's a nightmare for medical staff to use and it results in WORSE health outcomes for all. They should pay some UI/UX people to fix that clusterfuck.
Johannes Törnquist
22 November 2019
How was this recommended to me? I don't even know what a UX is lol
22 November 2019
Why worry about tomorrow, when today is all we have?
Anders Hansgaard
22 November 2019
Ugh! What Is It With All The Capitalization In This Presentation? I Find It Doesn't Read Very Well When There Are More Than Two Words In A Statement. What are your thoughts?
Aitor Tilla
21 November 2019
When someone starts an event like this talking about himself...
Khaltazar
20 November 2019
Users actually hate whitespace (at least all of the ones I know of - and yes, I hate it too on sites I visit). They often report it as a bug actually... "Why does my screen have whitespace but my co-worker's screen doesn't? I want bigger text and buttons too. It must be a bug, fix it."
Chuck Norris
10 December 2019
Chuck Norris is in the death star trench run; Obi one kenobi: use the force chuck. Chuck Norris: F*** you old man, I use round house kick. Period The death star blew up with only one roundhouse kick and the universe was saved.
Khaltazar
20 November 2019
The leader of my group at work REALLY likes giant buttons. By giant I mean it literally takes up 1/6 of the screen. You can have 6 buttons showing on a full desktop computer and on a phone you can see 2 smaller big buttons at a time.
The UX Infinity Gems 6 Ways to Create Great UX Wiki

The (listen) is a grammatical article in English, denoting persons or things already mentioned, under discussion, implied or otherwise presumed familiar to listeners or readers. It is the only definite article in English. The is the most commonly used word in the English language, accounting for seven percent of all words. It is derived from gendered articles in Old English which combined in Middle English and now has a single form used with pronouns of either genders. The word can be used with...
The UX Infinity Gems 6 Ways to Create Great UX Images



The UX Infinity Gems 6 Ways to Create Great UX Like Videos