Does Brand Loyalty even mean anything in 2018? The Value of Brands in an ever changing market.

Rhett Shull Channel - youtube.com/user/rshull07

THE BEATO CLUB → flatfiv.com/pages/become-a-beato-club-member
BUY THE BEATO BOOK HERE → bit.ly/2uTQFlo
Follow my Instagram - instagram.com/rickbeato1/

**Advanced Harmonic Concepts for Composition and Improvisation Video Course** → flatfiv.com

SUBSCRIBE HERE → bit.ly/2eEs9gX

BEATO MUSIC FORUM → forum.rickbeato.com
——————————————————————————————————————

My Links to Follow:

YouTube - youtube.com/c/RickBeato

Personal Facebook - facebook.com/rick.beato.1

Follow On Twitter - @rickbeato

——————————————————————————————

Special Thanks to My Supporters:
Joel Martino
Brett Bottomley
Matthew Porter
Frederick Humphrey
Paul Noonan
Mansel Ismay
Jesse West
Aaron Rest
John Null
Michael D'Arrigo
James Haldenwang
Hector Medina
Doug Olander
Harry Brocious
Scott Schumann
Denis Oliveira
Gerry Lode
Bill Valentin
Joe Elrod
 Pzz
Chris Defendorf
Debbie Valle
Dave Siemiaszko
Terry Morin
Ray Rossetti
Dan Sullivan
David Dodini
David Horvath
Ghostly Beard
Rip Winkler
Andrew Boyd
Will Elrics
Dennis Tomlinson
maydad meiri
Mayank Sanganeria
JP Rosato
Scott Rance
Michael Akraka
Craig Sayer Sayer
Eric Waisman
Terrance Bessey
Dave Hawkey
Roger Frankham
Todd Geisler
Chris Mitchell
Steve Greenberg
Morgan King
Rabe Knechel
Zack Kirkorian
Orion Letizi
Mike Voloshen
Ashley Thompson
Matt Pauley
jonathan taylor
Peter Pillitteri
Jeremy Hickerson
Travis Ahrenholtz
Harry Watson
DO BRANDS MATTER ANYMORE? - Is Gibson, Fender, PRS, NEVE or SSL YOUR Thing? Video Statistics
DO BRANDS MATTER ANYMORE? - Is Gibson, Fender, PRS, NEVE or SSL YOUR Thing? Reviews
Kipperbob Sam
10 October 2019
I've bought several?? ¿? Brand guitars in car boot sales over the past 30 years and have made most of them into instruments just as playable as most of the big companies guitars, it's what started me playing, fixing stuff for friends, it's all wood metal and wire's. 30 years ago, all guitars were rubbish in many parts of the world.
Jim Camp
09 October 2019
Like what Beato alluded to, they get you with marketing. Who has the coolest names, Fender/Squire are animal names they anchor in. Schecter they like the occult/demon side of naming. The amp example, the Fillmore ? Another perfect example, never heard it in person, yet it evokes this historical & nostalgia mental visualization & expectation. To me, brands still do carry significance. I mean, if I were to say Bigsby Vibrato, the brand I think of first is Gretsch. Yeah, you can put a Bigsby on anything, but go thru the products they all have and all you see are Gretsch Bigsby models. Kinda makes you think Gretsch does Bigsby better than anyone else ? Guess you have to be a Bigsby hardware fan. Just me, but whenever I see arch top, semi-hollow body with the F-holes, I just think classical Cello sized electric guitar instrument and I just don't see the modern Fender Trem bridge & whammy bar, I see the Bigsby mounted tailpiece.
Nathaniel Curtis
08 October 2019
Orianthi plays PRS guitars.
Payoneer
14 October 2019
Exclusive Promo! Payoneer is an online payment platform that lets you transfer money from any corner of the world! Sign Up an Earn $25 for free by joining Payoneer click here!
Misterfunnybones
04 October 2019
Paiste as a brand offers a very consistent cymbal product over time. Other cymbal manufacturers offer more unique characteristics, but it requires more time to choose a replacement whereas if you break a Paiste, it's relatively easy to swap in a near identical cymbal.
Alfred ditomasso
04 October 2019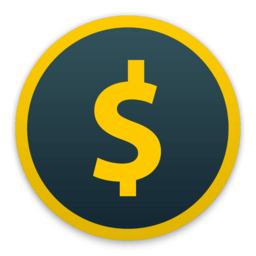 Honeyminer
14 October 2019
Start mining cryptocurrency right now, for free. Honeyminer makes mining and earning money simple for anyone with a computer. Start Earning Now!
Stephen Weade
30 September 2019
What a great vid!!...coming from the bluegrass side of things there is still a lot of brand loyalty , however the crack is very noticeable!!.. if Gibson and Martin hadn't squandered their quality they would still be the kings.. but Collings.. Santa Cruz and Thompson to name a few are producing beautiful sounding instruments...sadly at a price and a half.. so many good instrument companies now.. agreed!!.. GOLDEN AGE OF CHOICE!!
James Frushon
30 September 2019
Guys,...by the time it gets recorded with distortion and slap and echo....does it matter?
Charlotte Gilman
30 September 2019
Let us revere, let us worship, but erect and open-eyed, the highest, not the lowest; the future, not the past!
RubberStig
26 September 2019
First guitar was a Cimar Stratocaster (1982) which I still own today. I stuck with the strat shape because as much as I love the sound of a Les Paul, I find the strat shape much more comfortable. I know own mostly Ibanez Prestige RGs and Ss. I do own a Les Paul Gold Top, and a genuine Fender Strat, but both of those are not my working girls. Amps? This side of things was driven by budgetary constraints. In my country at that time, Marshall and Fender amps were way beyond my means. My parents went on a shopping trip to Hong Kong and returned with a Yamaha G212 100w combo amp that was, super crisp and clean, reliable and louder than I could use. I used it for probably fifteen years. Since then I've had various Marshalls (still have one I use often) and a couple of Mesa Boogies that cost me an arm, a leg and a spleen, but worth every stitch.
Dominic Sinicrope
25 September 2019
Rhett also check out the lonestar from Mesa. Super clean and a ton of headroom. It makes a good pedal platform amp, but it also does the dirty really well for rock and blues tones. Andy Timmons used them for quite a few years
TheRealCritique
22 September 2019
Gear is becoming increasingly irrelevant as millienials write terrible songs, and do bad rehashes of old musical styles, and are somehow incapable of writing good songs within those genres, probably because they are coming to them without background and authenticity. Actually, that can't be it, because lots of big stars in the 60s to 90s were not truly grounded in the styles they played and wrote for. Part of it's the trend Beato outlined with too much major progression writing, which is also a desperation to sell out, and some of it is probably what the horrid corporate overlords support and develop. Regardless, songs suck these days, NOT ALL, but the vast majority. To rationalize modern music as somehow equal to even the late 90s is simply inaccurate, no matter how much millenials protest otherwise. They write maudlin, hyper commercial, nutless, soulless drivel by and large.
Chuck Norris
14 October 2019
Tornados jump into a root cellar when they see Chuck Norris approaching.
Riniones
21 September 2019
I am loyal to Fujigen. Whatever they make fits in my hands like a glove. I do sometimes cheat with other japanese guitars from different manufacturers. Sometimes.
DO BRANDS MATTER ANYMORE? - Is Gibson, Fender, PRS, NEVE or SSL YOUR Thing? Wiki

Do, DO or D.O. may refer to: .
DO BRANDS MATTER ANYMORE? - Is Gibson, Fender, PRS, NEVE or SSL YOUR Thing? Images



DO BRANDS MATTER ANYMORE? - Is Gibson, Fender, PRS, NEVE or SSL YOUR Thing? Like Videos