Is MyFICO worth paying for? [Click "See More" for Advertiser Disclosure]

You can support our channel by choosing your next credit card via one of the links below (in other words, we make money if you get approved):

- CardMatch™: rebrand.ly/p70ubk
- Cash Back Credit Cards: rebrand.ly/8tz84x
- Travel Rewards Credit Cards: rebrand.ly/27jk4y
- Credit Cards For Good Credit: rebrand.ly/yi47oz
- Credit Cards for Fair Credit: rebrand.ly/956h4w

ADVERTISER DISCLOSURE: Unless otherwise noted, this channel receives compensation from our partner sites when you click through and are approved for a credit card through the links you see above. Compensation may impact how and where we place these links. While we try to include information on a wide variety of financial companies and products in our videos, we definitely can't guarantee that we've included every company or every available offer.

NOTE: Credit card information in this video is not guaranteed; we have attempted to confirm all information to the best of our ability but we could simply be wrong or the information could be outdated by the time you watch this video. We are doing our best here, but check our work!

Our site: ProudMoney.com
Contact: [email protected]

#myfico #fico #creditscores
Is myFICO worth it? I bought MY credit scores to see! Video Statistics
Is myFICO worth it? I bought MY credit scores to see! Reviews
Shawn Nichols
28 November 2019
I've had MyFICO for about a year now. It's worth it to me.
Leanne Adams
28 November 2019
PLUS my credit union ( my personal lender ) will give me my true score whenever I ask... for free no hard pull just accurate and free. 👍
Leanne Adams
28 November 2019
Definitely NOT worth 40.00 that I spent !!! The free sites offer most of what my Fico did !! Very disappointed for 40 I didn't get update until the next month ( more money). No details or address or phones numbers for questions on credit. Literally nothing more than the free sites !! 40.00 I could've spent on lowering my credit utilization!!!!
Payoneer
11 December 2019
Exclusive Promo! Payoneer is an online payment platform that lets you transfer money from any corner of the world! Sign Up an Earn $25 for free by joining Payoneer click here!
Robert Halili
19 November 2019
I don't know what my credit score is and I couldn't give a crap
Elliot Smith
14 November 2019
I noticed from Credit Karma that my TransUnion and Equifax scores are higher typically. Of course I know that is vantage and not FICO... I have a free account with Experian, and they always show lower and the most inquiries typically go to them. I noticed that American Express only uses Experian to do inquiries interestingly...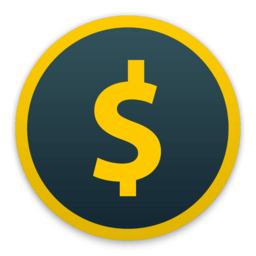 Honeyminer
11 December 2019
Start mining cryptocurrency right now, for free. Honeyminer makes mining and earning money simple for anyone with a computer. Start Earning Now!
Jerry M
07 November 2019
I would of bought a new sweater instead
Julien D
07 November 2019
I subscribe and have (all 3 scores and updated monthly reports) for the past 5-6 years. I have busted 2 out of my 8 creditors doing stupid shit--like taking more than 3 months to update an account as paid off (affirm), failing to consistently report every month (a local credit union that I have since moved my business away from since they couldn't ever seem to seem to fix it), I've had one collection agency who tried to "re-age" something that was about to fall off, and I noticed that my primary bank had an error in a report one month where they claimed that at some point I had maxed the card (which I never had). I succesfully disputed all of these issues and caught them so quickly that they didn't damage my score. We're also now in a society where all three credit bureaus have had issues with data integrity and hacking. I think it's worth it to subscribe and keep a hawks' eye on it. The free products dont give you that much detail and some of the most popular ones use Vantage which isn't a score ANYONE uses. I didn't spend the past 8 years building from low 500s to 750+ to not continue to monitor my credit, because you just never know when you might need it.
Bishop Desmond Tutu
07 November 2019
We must not allow ourselves to become like the system we oppose.
KidFlash
07 November 2019
@ProudMoney/ Great Video! I really like MyFICO. It has been and remains the most accurate picture of my files that cc issuers and a recent lender I've worked with, actually use. Also correct, most CC issuers (Banks) draw from ONE CB, very few draw from two. Credit Karma, Privacy Guard, and Wallet Hub, all use the VANTAGE 3-Score Model. Set in motion in 2005-2006, by an agreement between the three top tier Credit Bureau's: Experian, TransUnion, and Equifax. However, it's the FICO 8 model, since 1986 that is most prevalently used by 98% of the Bankers, Lenders, and Credit Issuers in the US. / Credit Karma and such sites, even Experian-do cross Marketing to entice their consumers, to apply with their affiliate Credit issuers. Be very alert, especially w/ Credit Karma and all companies on its website. Same for Exp and Wallet Hub-this is how their Portal Access is kept, "FREE."
K1ng Baldy
06 November 2019
Buying my scores from myFICO was the only way I could see and understand what home loan officers and auto loan officers were saying my score was...even though those same lenders will ask you "what's credit karma say" knowing good and well that's not what they're pulling...
Mitchell.
06 November 2019
With the simulator the in part is dependent on the models not changing.
Chuck Norris
11 December 2019
Chuck Norris grows his crops on solid concrete,and they are twice the size of ground grown crops.
Frankie J
06 November 2019
Can you create a video on what cards to get to stay under 5/24?
Is myFICO worth it? I bought MY credit scores to see! Wiki

In linguistics, a copula (plural: copulas or copulae; abbreviated cop) is a word that links the subject of a sentence to a subject complement, such as the word is in the sentence "The sky is blue." The word copula derives from the Latin noun for a "link" or "tie" that connects two different things.A copula is often a verb or a verb-like word, though this is not universally the case. A verb that is a copula is sometimes called a copulative or copular verb. In English primary education grammar co...
Is myFICO worth it? I bought MY credit scores to see! Images



Is myFICO worth it? I bought MY credit scores to see! Like Videos