On Episode 3 of UFC 245 Embedded, welterweight champion Kamaru Usman has harsh words for both modern art and his opponent, Colby Covington, who experiences Vegas with a mall massage. Featherweight title challenger Alexander Volkanovski and champion Max Holloway cross paths at fight week checkin. Double champ Amanda Nunes and fiancé Nina Ansaroff get festive for a holiday photo. UFC 245 Embedded is an all-access, behind-the-scenes video blog leading up to the three title fights taking place Saturday December 14. Order the Pay-Per-View at ESPNPlus.com/PPV 
 
Connect with UFC Online and on Social
Website: ufc.com
Follow UFC Twitter: twitter.com/ufc
Facebook: facebook.com/ufc
Instagram: instagram.com/ufc
Snapchat: UFC
Periscope: Periscope.tv/ufc
Twitch: twitch.tv/ufc
 
Follow Kamaru "The Nigerian Nightmare" Usman
Twitter twitter.com/USMAN84kg
Facebook facebook.com/Kamaruusmanmma
Instagram instagram.com/usman84kg/
 
Follow Colby "Chaos" Covington
Twitter twitter.com/ColbyCovMMA
Instagram instagram.com/ColbyCovMMA
Facebook facebook.com/colbycov
 
Follow Amanda "The Lioness" Nunes
Twitter twitter.com/Amanda_Leoa
Instagram instagram.com/amanda_leoa/
Facebook facebook.com/amanda.n.lioness/
 
Follow Germaine "The Iron Lady" de Randamie
Twitter twitter.com/IronLadyMMA
Instagram instagram.com/ironladymma/?hl=en
Facebook facebook.com/germaine.derandamie?fref=ts
 
Follow Max "Blessed" Holloway
Twitter twitter.com/BlessedMMA
Instagram instagram.com/blessedmma/?hl=en
Facebook facebook.com/BlessedMMAoffical/
 
Follow Alexander "The Great" Volkanovski
instagram.com/AlexVolkanovski/
facebook.com/alexvolkanovski/
twitter.com/AlexVolkanovski
 
Connect with UFC Online and on Social
Website: ufc.com
Follow UFC Twitter: twitter.com/ufc
Facebook: facebook.com/ufc
Instagram: instagram.com/ufc
Snapchat: UFC
Periscope: Periscope.tv/ufc
Twitch: twitch.tv/ufc
 
About UFC®
UFC® is the world's premier mixed martial arts organization (MMA), with more than 300 million fans and 75 million social media followers. The organization produces more than 40 live events annually in some of the most prestigious arenas around the world, while broadcasting to nearly one billion TV households across more than 170 countries. UFC's athlete roster features the world's best MMA athletes representing more than 65 countries. The organization's digital offerings include UFC FIGHT PASS®, one of the world's leading streaming services for combat sports. UFC was acquired in 2016 by global entertainment, sports and content company Endeavor, along with strategic investors Silver Lake Partners and KKR. UFC is headquartered in Las Vegas, Nevada. For more information, visit UFC.com and follow UFC at Facebook.com/UFC, Twitter, Snapchat and Instagram: @UFC.
Do you like UFC 245 Embedded: Vlog Series - Episode 3 video? Please share your friends!
UFC 245 Embedded: Vlog Series - Episode 3 Video Statistics
UFC 245 Embedded: Vlog Series - Episode 3 Comments & Reviews
juan felix
Hook mike perry with a camera cuh
Mohamed Jama
I think Colby is acting bad guy but look how he responded when someone greeted he said bro. I think he is cool guy
ХХХ AMATЕUR SЕХ VIDЕO - СLIСК НЕRЕ
🙏🙏 1:03 19 december? 👇 👇 👇 👇 👇❤
Payoneer
Exclusive Promo! Payoneer is an online payment platform that lets you transfer money from any corner of the world! Sign Up an Earn $25 for free by joining Payoneer click here!
Mark Jackson
Colby. Why don't you just shut up. AND FIGHT.
Dani G. Barreto
Loving that all the Trump fans can finally shut the fuck up. Your little bitch boy got KO'd just like your dirtbag Trump will get impeached.
Cody Foster
Colby talked and got bitched out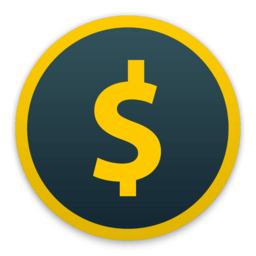 Honeyminer
Start mining cryptocurrency right now, for free. Honeyminer makes mining and earning money simple for anyone with a computer. Start Earning Now!
Ail M
Colby got knocked out so bad he needs a new jaw lol
MySonNarkoman
Marty's forehead : Mexico Marty's hairline: Canada
Randy Cowart
Colby painted that statement 1000% as many fans are strictly cheering for Usman because they despise conservative & pro Trump Colby, but DEFINITELY not because Usman is reputable in personality ( fake ass RACIST).However, he's for sure skilled, but FAKE
DevilDogRob
SaiGon APBT23
I swear colby be an Albino 😂😂
Ryan Moore
Covington talks about women and the ladies but you only ever see him taking pictures with prostitutes, strippers......and ironically Hispanic women who don't understand he supports a president who doesn't want them there 😂
Chuck Norris
Chuck Norris can use the restroom without using the restroom.
nm news
kinda sad all the comments are just roasting instead of actually talking about the fight
TrAsH
1:28 people like Usman have no right to talk about "fake patriotism" lol
Seymour Butts
Kamaru is hands down the most boring champion in UFC history. Snooze fest every time hes on screen.
AckStar Gaming & Fitness
its like Amanda and her wifey are just on permanent vacation lol!
townbythetown
I'm by no means a colby fan but usmans gotta be the corniest dude on earth
Samuel Kim
Usman considers himself an African, huh. Gets trained in US by Americans feeds his family with $$ from Americans but he's all African. Bite the hand that feeds you Marty.
Samuel Kim
This ain't American idol. Cool it with the sob stories.
Samuel Kim
Don't even know what Thorne is. Why don't they put an advert in front of these vids.
Richard Bach
The meaning I picked, the one that changed my life: Overcome fear, behold wonder.
Enjoy
$29 off
on your first stay at travels. Claim your $29 Airbnb Credit by
clicking here!
UFC 245 Embedded: Vlog Series - Episode 3 Wiki

The Ultimate Fighting Championship (UFC) is an American mixed martial arts promotion company based in Las Vegas, Nevada, which is owned and operated by parent company William Morris Endeavor. It is the largest MMA promotion company in the world and features on its roster the highest-level fighters in the sport. The UFC produces events worldwide that showcase twelve weight divisions and abides by the Unified Rules of Mixed Martial Arts. As of 2019, the UFC has held over 500 events. Dana White is ... ufc, embedded, ultimate, fighting, championship, champion, champ, title, welterweight, featherweight, bantamweight, 245, kamaru, usman, nigerian, nightmare, colby, covington, chaos, amanda, nunes, lioness, double, germaine, de randamie, iron, lady, max, holloway, blessed, alexander, volkanovski, great, las, vegas, t-mobile, arena,
UFC 245 Embedded: Vlog Series - Episode 3 Similar Videos